1Locker - Secret Photo Album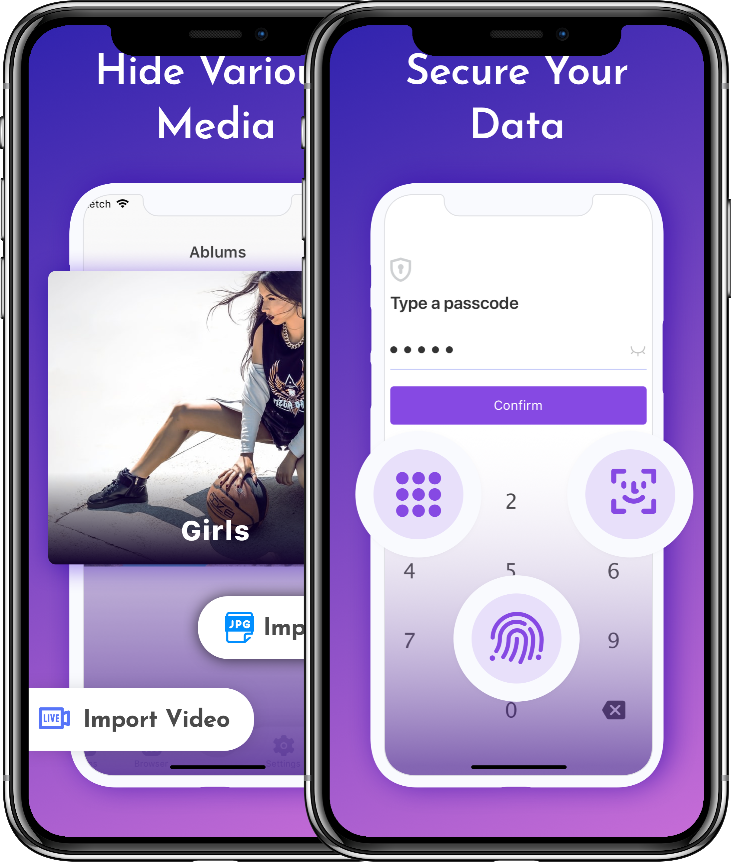 1Locker - Secret Photo Album ·
The Best Private Photo & Video Vault to Hide Your Secrets.
Very useful. Wow, this app has it all. Really. I've used similar apps like this in the past and I've always felt like there was certain parts discreetly having a secret vault. Then, I come across this version of a calculator vault and am truly astonished because it has; not only photo vault, notes, and even contacts!!!!! Very useful!!!!
Thank you Really nice app .. it has both videos and photos option.. Some apps are fake they inform about videos also but there was no video option.. But in this, both images and videos are safe.
Very useful It works great for having pictures that you don't want other people to see, and if they ask for the password you can give them the password for a fake account
Nice and good application This is fantastic private photo album app for anyone to use it and to make fool anyone that's actually what it is it keeps people from seeing personal images so it could be used.. for a diary
Best app A great app after the update you can now save videos to your camera roll also the new calculator mode is great..
Nice Really its amazing fake pretending app if we want to hide, no one comes to know...... I loved this app and my personal photos albums or videos are fully saved here.
Awesome! This app not only stores photos, but also notes, passwords, and contacts! It's really easy to use as a secrets holder, but on the outside it actually works as a calculator too!
It will work. This is very beneficial app to hide our personal videos and pictures with more privacy.
REALLY GOOD This actually works and I'm really surprised on how it looks and acts like a real calculator! This will really save me when my parents or friends go through my phone
Good aapp I mean it's good because you don't have to pay unlike most apps and I am only writing this cus I get to save my notes but besides that it's a really good app
Previous
Next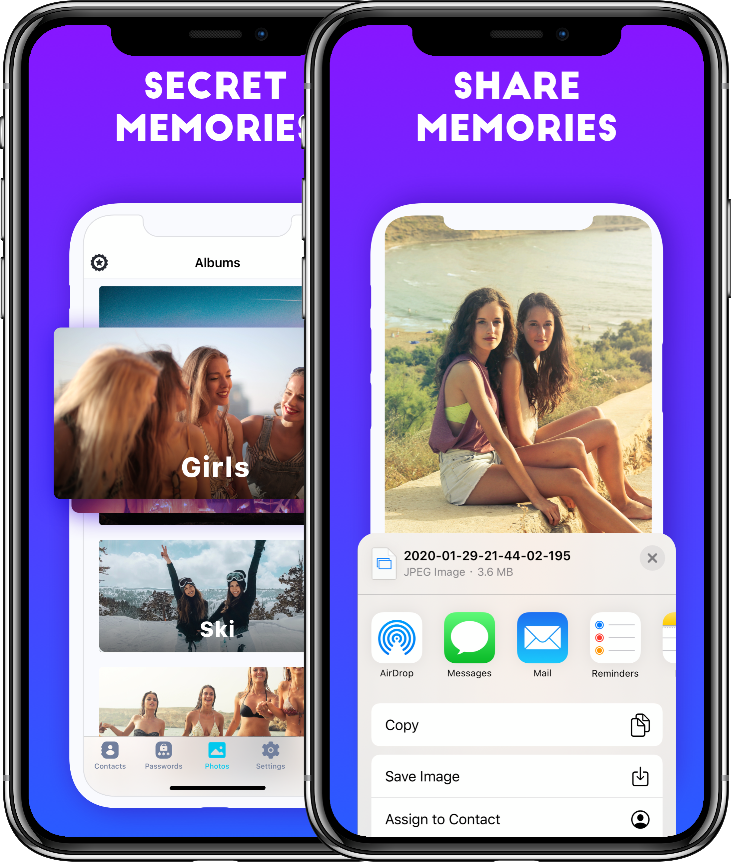 Secures Personal Photos and Videos
by locking them down with PIN number protection and best encryption
Easy-to-use Pin Access
Face Id/touch Id Protection
Advanced Alphabetic Passwords
Decoy Account To Hide Real Private Stuff
Photo And Video Backup Through Wi-fi
Customizable Photo Albums, With Cover Photos
Lock The App From Settings
Beautiful Design And Great User Experience
Sharing Or Exporting Your Photos And Videos Later On
Dark Mode In Ios 13
No Annoying Ads
Sharing Or Exporting Your Photos And Videos Later On
Dark Mode In Ios 13
No Annoying Ads
Screenshots
Q: What if I forgot my password and can't login?


A: First of all, please don't delete the app, as all your personal data is stored within the app.
You can always login with FaceID / TouchID. After logging in, you can go to Settings -> Change Password, and use FaceID / TouchID again to reset your password.



Q: How is my data stored? Do you have any cloud server to store my data? Can you see my data or help me restore my data?

A: Your personal data (photos, videos, contacts, etc) are all securely stored on your iPhone. We do not have a cloud server for your personal data, for maximum privacy and security. Therefore, we cannot see your personal data, nor can we help you restore your personal in case of data loss.



Q: I got a new device, and lost access to purchased premium features. How to get them back?

A: Please open the in-app-purchase page, then tap on "Restore Purchases" button in the bottom-right corner, and you should be good to go.



Q: I played around and set up a new password; suddenly my photos are lost. How do I get them back?

A: You might have set up a fake account, which is a decoy with a different set of pictures.
Your main account is the one that can be accessed through FaceID / TouchID, in which we advise you to store your personal data. Currently we do not provide a way to merge these two account; what you can do is to manually export your data out of your fake account, then import them into your main account.



Q: I got a new iPhone. How do I move my data to it?

A: Please ensure you don't delete this app from your old phone, because all your data is securely stored on your old phone and we don't keep a copy on any cloud server for your privacy protection.
When you have a new phone, please sync all your data from the old phone, which will make sure your personal data is safely transferred.



Q: Can ' t figure out how to transfer videos from this app into the camera roll. Is it even possible?
A: Yes, it is absolutely possible. First of all, make sure you've already updated your app to its latest version. Then tap any video you want to save, you'll see there are three options at the bottom of your navigation menu. You could directly save your video by clicking the middle option button (the icon also indicates "download" quite obviously ), or you could click the first option button to choose "save video". With these two methods, you may find your video successfully saved in your camera roll.